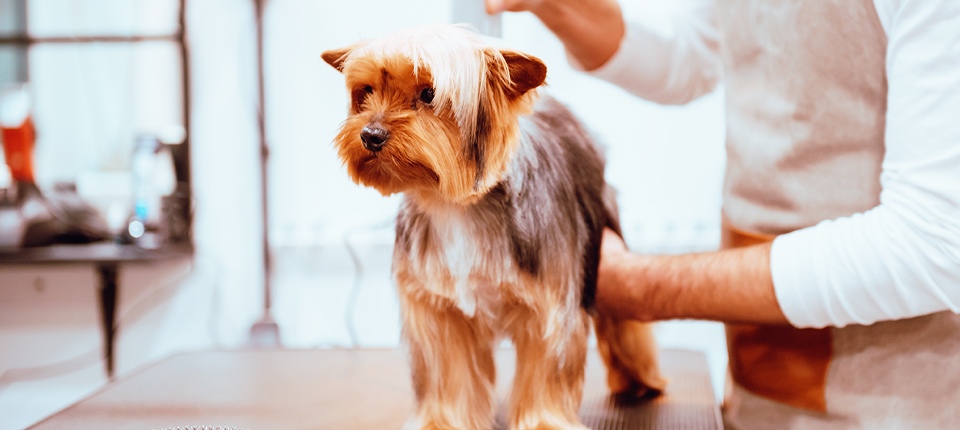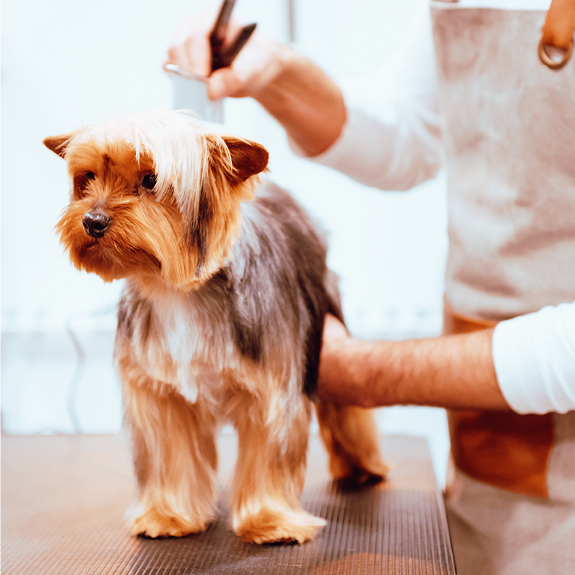 Pawmper Fluffy
Grooming Services
We make it easy for you to keep your pet happy, healthy, and clean. Just choose your service, book an appointment, and we handle the rest! Our top-of-the-line mobile grooming vans come to you, giving your pet a first-class experience without the hassle.
Keep your pet fresh and healthy with our premium grooming services. Choose the top pet grooming in South Florida.
We bathe and pawmper your pet to keep them looking and feeling their best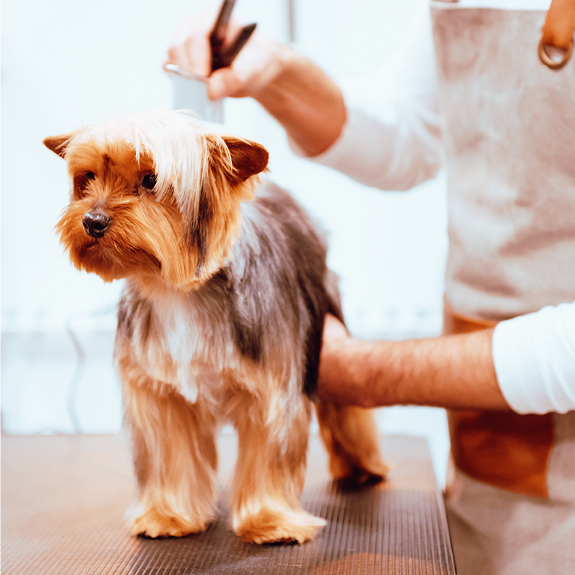 Pawmper
Diamond

Membership - 6 Months
Membership includes:
Your fluffy friend will receive pampering every 3 weeks with a rotation of:
4 Full Diamond Grooming Services a year (every 45 days approx.)
4 Full Silver  Bath Services (in between each grooming).
*Requires a 6/mo minimum commitment
Why Mobile Grooming?
Mobile pet grooming services have become increasingly popular over the years, as pet owners look for more convenient ways to keep their furry friends looking and feeling their best. Rather than taking your pet to a grooming salon, a mobile groomer can come to your home or office and provide all the necessary grooming services in a fully equipped mobile unit.
One of the most significant advantages of mobile pet grooming is the convenience it offers. For busy pet owners, scheduling a grooming appointment can be difficult and time-consuming, particularly if they have to take time off work or arrange transportation for their pets. With a mobile grooming service, all you need to do is schedule an appointment and the groomer will come to you, saving you time and hassle.
Another benefit of mobile pet grooming is that it provides a stress-free experience for your pet. Many pets find the process of being transported to a grooming salon and being surrounded by other pets stressful and overwhelming. By having a mobile groomer come to your home, your pet can stay in a familiar and comfortable environment, which can help reduce their anxiety and make the grooming experience more pleasant.
From bathing and brushing to nail trimming and haircuts, mobile groomers can provide all the necessary grooming services your pet needs to look and feel their best. Additionally, mobile groomers often use high-quality grooming products and equipment, which can help ensure your pet's coat is healthy and shiny.
Finally, mobile pet grooming services can particularly benefit older pets or pets with mobility issues. Traveling to a grooming salon can be difficult or even impossible for these pets. With a mobile groomer, your pet can receive all the necessary grooming services without having to leave their home or deal with the stress of traveling.
Mobile Grooming
You don't have to leave your home/office
Less stressful for pets
No other pets around
Shorter grooming time
Why Choose Our Salon & Pet Spa?
Bringing your pet to our store can provide several advantages. For starters, the environment of a pet salon is specifically designed and maintained to be safe and comfortable for pets. Having your pet groomed at our salon can help reduce the stress on your pet, as they will be surrounded by familiar sounds and smells.
Moreover, bringing your pet to a salon can offer a socialization opportunity, as your pet will be surrounded by other animals and people. This can help them become more comfortable in new situations and around unfamiliar people, making them happier and more well-adjusted in the long run.
The Salon & Pet Spa Grooming can also offer a more comprehensive service, as usually salons have access to specialized tools and equipment that may not be available in a mobile grooming van.
At our salon, we prioritize safety and comfort for all pets. Our trained and experienced groomers know how to handle pets of all breeds and sizes, and we use only high-quality products to ensure your pet's safety and comfort.
You will also be able to take advantage of running your errands nearby while your pet is being taken care of. There's a variety of shops in our plaza, including a big supermarket chain for your convenience, a hair salon, and more, so we can take care of your pet and you can take care of yourself!
Last but not least, you will enjoy more savings in our salon, as our prices are reduced (compared to mobile services).
Overall, our Salon & Pet Spa Grooming is an excellent option when it comes to keeping your furry friend looking its best.
Our Salon Pet Spa Features:
More affordable than mobile grooming
A more traditional grooming experience for your pet
Next door to a big supermarket, a fitness center, and a hair salon, so you can also take care of yourself in the process
Pet Taxi service is available, so you don't have to leave home
Visit Us In Person
Want to give your pet a more traditional grooming experience? Have them visit our Pawmper Fluffy Salon and Pet Spa! Simply drop your pet off or call up our Pet Taxi service and we handle the rest.
Learn More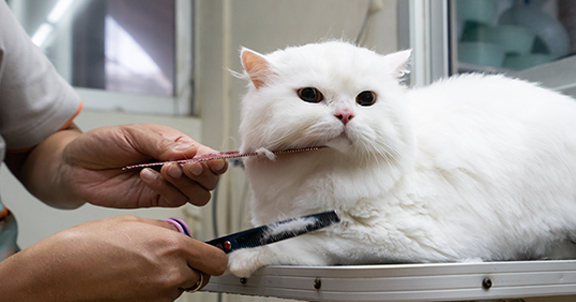 We Come To You!
Serving most of South Florida
Learn More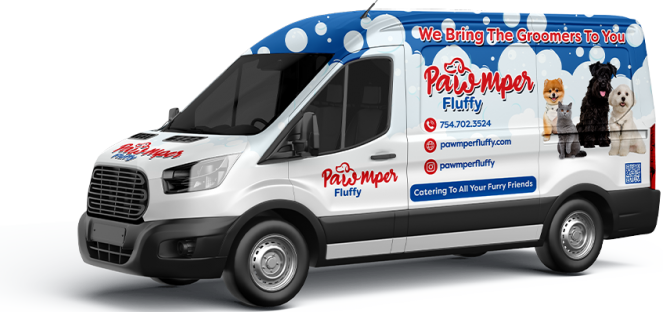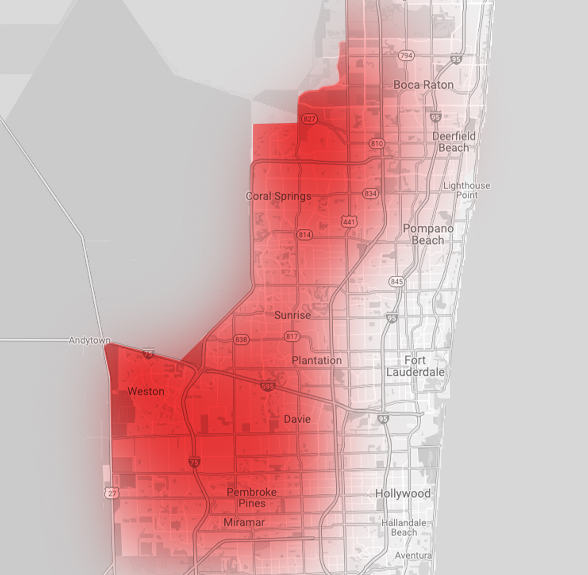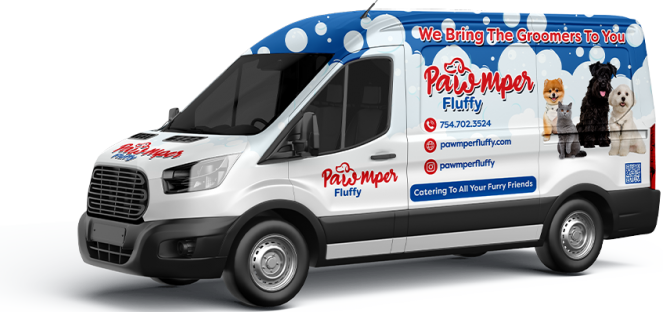 Some of our #PawmperFluffy Pets!