Mobile Pet Grooming Services in Broward County
Broward County is home to almost 2 million people. It's the second most populated county in the state of Florida and for good reason. Broward County has plenty to do with great parks, amazing coffee shops and restaurants, great stores, and most importantly, dog parks! With so many people living here, there are bound to be tons of furry friends walking around. Living in this incredible county means having access to one of the best m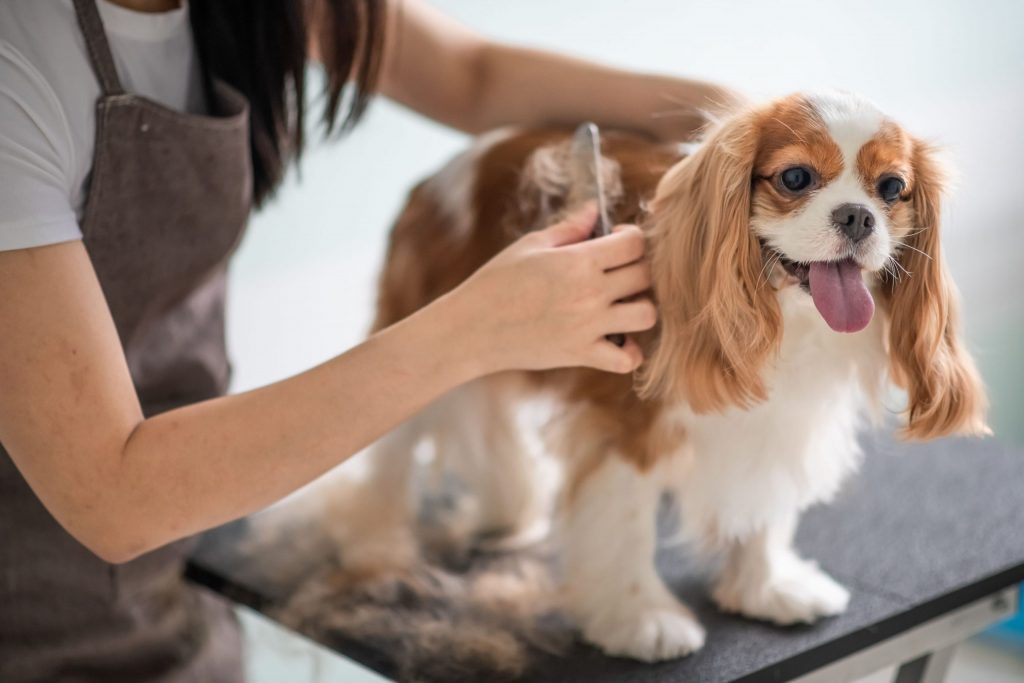 obile pet grooming services and we are proud to serve this area for years.
Pawmper Fluffy is your go-to mobile service when you need your pet groomed. Having your pet groomed from the comfort of your home is the best way to do it. Once you try it, you'll never want to drive to the pet salon ever again. Our services can be easily booked and we offer same-day grooming appointments. 
Broward County Mobile Pet Grooming Services
In today's world, we face a number of different challenges that can affect you and your pet. Having a groomer come to your home is the safer option for both you and your pet. Choosing Pawmper Fluffy for your pet's grooming means they're the star of the show. Each pet is groomed with only the groomer in the van. No other people or animals are present, reducing the chances of infections spreading and the stress your dog feels while being groomed. We only groom one animal at a time in order to give them the full care and attention they need. It also allows us time to disinfect everything before the next animal is groomed. Our mobile grooming services are available in Weston, Parkland, Plantation, Miramar, and more in Broward County.
Trusted Broward County Groomers
We want each and every owner and their pet to feel fully comfortable and safe when they are being groomed. Each of our groomers is fully trained and has a ton of experience grooming and caring for animals. You can trust our groomers to keep your pet safe. Using a mobile grooming service will take away a lot of the stress and anxiety your dog feels at a typical pet spa or salon. Professional mobile groomers will also help your pet feel much more comfortable and "at home". Once you lock in your time, only your pet will be present in the mobile salon. 
Benefits of Mobile Pet Grooming Services in Broward County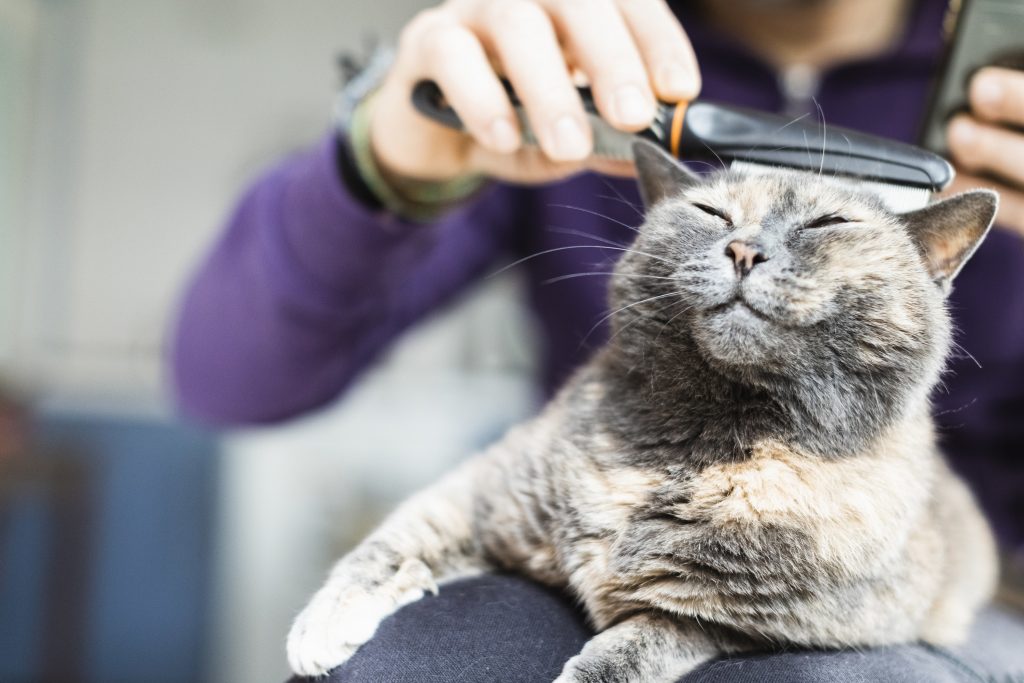 There are a number of benefits that come with having your pet groomed right outside your home. The biggest one is how convenient it is for the pet and the owner. Having the groomer show up right outside your house removes the task of having to collect your pet, drive to the groomers, and then drive back again to pick them up. Mobile pet grooming services in Broward County allow you to sit back and relax in the comfort of your home while all the work is done only steps outside of your home. Another big advantage is mainly for the dog or cat that is being groomed. Your pet will often show major signs of anxiety or stress when they're brought to a pet spa. This is due to the number of different people, pets, sounds, and tools that your pet has to see and hear. With a mobile pet salon, the only thing your dog will see is the groomer, making it much easier for them to get acclimated to the situation. 
Schedule Mobile Pet Grooming in Broward County
Pawmper Fluffy uses high-quality products and spends exactly the time needed with each pet to ensure they come out looking happier and healthier than ever. We love each and every pet that enters our mobile pet spa which is why our groomers are all compassionate and fully trained. We want to become a part of your pet's family by taking amazing care of them. If you're in Broward County and need a mobile pet groomer, visit our contact page or booking page to get started!